Double the security combined with the best cost benefit in the market!
Learn about the benefits of protecting your car and your home with one of the best insurance in our country!
---
Have the convenience of solving everything in a single contract, combined with an unmissable price. With HDI Duo, your car has exclusive coverage and guarantees special advantages to your home. Talk to your broker and purchase this double protection!
Basic Coverage
Comprehensive vehicle hull coverage
Coverage against third parties (in case of car accident)
Exclusive RCF-V + Personal passenger accidents
Car passenger accidents
Fire, lightning strike and explosion of any nature (home)
Additional coverage
Perimeter extension to the countries of the three Americas
Replacement of new vehicle
Personal injury
Territory extension to Uruguay, Paraguay and Argentina
Windstorm, hurricane, cyclone, tornado, hail and smoke (home)
Third-party lease payment or loss (home)
Accessories (in case of car accident)
Additional expenses (in case of car accident)
Extension of bodily injury to directors, partners, employees and agents
Medical-hospital expenses (in case of car accident)
Family civil liability (home)
24-hour home assistance
Assists
Family member accommodation
Spare car
Armored glasses
Rear view mirror, headlights and lights for armored cars
Sunroof and/or panoramic roof
Repair below the deductible
Hydraulic workforce
Locksmith
Recommendation of professionals for home appliance repair
Unblocking sewer pipe and grease box
Air conditioner cleaning
Information service
Help desk for computers
Help desk for phones
Help desk for GPS, cameras, video Consoles and media players
Furniture moving and storage
Babysitting
Accommodation
Early return
Home appliances rental
Home inspection | Change of lamps, sockets and switches
Home inspection | Locksmith
Home inspection | Furniture change
Home inspection | Antenna installation
Home inspection | Cleaning drains and siphons
Home inspection | Roof inspection
Home convenience | Gutter cleaning
Home appliance repair | White line
Medical assistance (Mercosur countries and Chile)
Glasses
Rear view mirrors, headlights and Lights
Auxiliary headlights
Replacement with logo
Home cleaning
Electric workforce
Temporary roof coverage
Budget for general maintenance
Glazier
Message transmission
Family funeral assistance
Help desk for tablets
Help desk for smart phones
Monitoring
Antenna fixation
Temporary home services
Keeping pet animals
Car recovery
Home inspection | Review of the electrical installation
Home inspection | Check for possible leaks
Home inspection | Lubrication of locks and hinges
Home inspection | General services
Home inspection | Glass change
Home inspection | Grouting
Home convenience | Bucket
Home convenience | Water tank cleaning
For other options, talk to your broker. The HDI Duo always has the perfect solution for you.
Why HDI?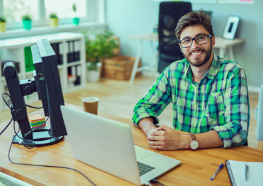 HDI Duo offers more advantages than any individual contract. This brings together a competitive price with the coverages that make sense to the daily life of your car, and the benefits and conveniences of interest to the routine of your home.